Healthcare Compliance Packages
Be prepared, be proactive, and protect yourself if you're audited by AHPRA
The team at Splice Marketing – Medical Marketing Agency has partnered with Billy Chow, Chiropractor to offer Chiropractors an Online Compliance Report.
The Online Compliance Report service includes:
An audit of your online channels including social media accounts, business website, Google My Business page, and Google reviews (silver and gold package)
An audit of your offline print advertising (premium package only)
A report which outlines any areas that breach or are at risk of breaching compliance
Recommendations on how to reword specific content to make it compliant
Templates to guide you on how to act on any testimonials or comments at risk of breach.
A full PDF report provided to you for your records and reference.
> SPECIAL BONUS: When you sign up for any of our compliance packages you can join our private Facebook group where we will continue to provide you with compliant marketing tips to help you grow your practice and attract more patients! <
Ready to relieve the headache?
Select the level of package you wish to engage from the options below. You will then be taken to a secure checkout to complete the process. If you need to pay another way, please contact ellie@splicemarketing.com.au and we will organise a payment option for you. Once that's all done, our team will be in touch to speak with you about the audit report process.
Social media channel compliance audit
Google My Business compliance audit
Website content compliance

Review of research compliance (using research in right context).

Digital advertising compliance -
Google Ads, Facebook Ads, LinkedIn or YouTube
Google Search compliance
(META tags)
Access to closed Facebook group
2 x social media channels
E.g. Facebook & YouTube
Max 3 pages on your website.
Max 3 research reference reviews.
Unlimited social media channel review
Max 6 pages on your website
Max 6 research reference reviews.

Unlimited social media channel review
Max 12 pages on your website including blogs.
Max 12 research reference reviews.

Please note, audits are done from a marketing perspective as we are aware of AHPRA regulations and will take them into consideration as part of the review. Our audits and advice do not substitute for legal compliance or legal advice.
"Thank you to Ellie, Kelly & the team at Splice Marketing for your assistance with your recent AHPRA compliance audit for our practice. It's peace of mind knowing that our marketing has been approved as 'clean' by a team who knows what they're doing. Thank you." – Chiropractor, North Brisbane
"Thanks for looking through my website and picking up on wording that I have used that is in breach of the regulations. I didn't expect you to, but I appreciate that you went one step further and re-wrote the sentences to ensure they were compliant." – Orthopaedic Surgeon, Adelaide. 
Meet the team who will support you with your compliance reports.
Ellie Bakker, Marketing Director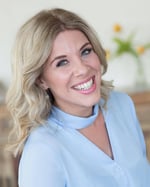 Ellie is the marketing director and owner of Splice Marketing – medical marketing agency. Ellie has been working with health and medical professionals since 2014 providing strategies on how to ethically and effectively market themselves to the digital patient. During this time, Ellie has become well versed with the industry regulations and is known for educating health professionals across Australia on how they can navigate the regulated health landscape and remain compliant with their marketing. Ellie has presented on the topic of compliant marketing at events hosted by AGPAL and QIP (an Australian Healthcare Accreditation organisation) and the Australian Spinal Research Foundation.
Billy Chow, Chiropractic Business Consultant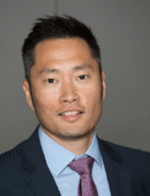 Billy Chow graduated from RMIT Chiropractic in 1998. Since graduating he has had a varied and enriching career in private practice, on boards and in business. Billy has served as a board director on the Chiropractors Association of Australia both on State and National level, where he was Chair of the Public Education Committee for seven years. He has also served on the Board of Governors at the Australian Spinal Research Foundation. He brings to the table a wealth of experience in the areas of healthcare and financial services as well as Executive Directorship with a demonstrated history of leadership roles in the healthcare industry and NFP organisations, showing strong business acumen, business development, and mentorship.